It is, thank god, not a presidential election year. We can all, with reasonable safety, go to family thanksgivings and expect them to not end in frayed patience, bruised egos and shattered bonds. While one approach is to enjoy it while we can and plan to fight in '24, this week I want to talk about common ground.
What is it? Why is it important? How have we tried to find it historically? Did it work? Based on what didn't work, how can we try to find it now?
If you have the general sense that working together is a good thing, I'll give some reasons why. If you have the general sense that America is under a lot of tension right now, this post will explain how we got from John Locke to Plymouth Rock to today, and why things are so hard right now. Next week, I'll make more arguments for why we should work together and (hopefully, finally) say something about the concrete, practical ways we can be the change we wish to see[1]Assuming, that is, that you share my vision. in the world.
What is Common Ground?
To answer this question, I'm going to first talk about my favorite subject, ethics, and then my second favorite, history.
My understanding of ethics is "the means by which we can live peacefully with one another." A robust ethical theory, in my opinion, takes this a step further: it provides the means by which we can enrich each other's lives.
The 1919 Treaty of Versailles (which ended the 1st World War) is a good example of bad ethics. While this agreement ended hostilities (allowing people to live together peacefully) it did sot on terms that were so untenable to the losing powers that another war was inevitable. While the treaty created peace, it didn't create any good reason to maintain that peace. One side bled the other dry until eventually this lopsided agreement started the cycle all over again. A better treaty would have not just attempted to dominate the losing side, but given the losing side some motivation not to start war again in the first place.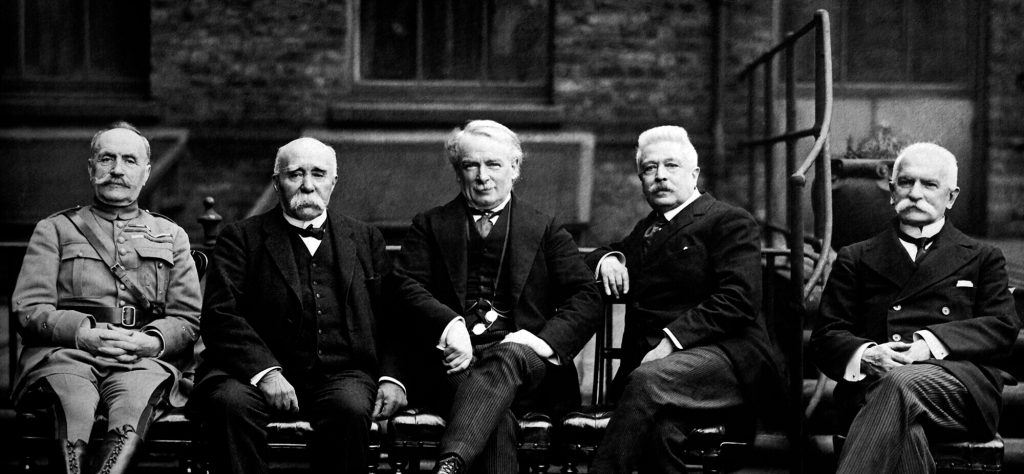 The deeply interconnected nature of our current global economy represents one sort of mutually enriching deterrent to war. This is common ground. The space in which we share occupancy, where life is better than it would be if we lived somewhere else, alone.
Why is it Important?
Reading media of any stripe or mode these days might be enough to convince someone we are on the brink of an ideological civil war. The division of opinions is not just stark, it is passionate. All sides believe that they are uniquely right, and our current modes of discourse have proven to only entrench people in their views.
In this way, social media is essentially conservative; Facebook discussion tend to encourage people to preserve and intensify their existing viewpoints,[2]https://www.science.org/doi/10.1126/science.abe1715 rather than modify or even change. Instagram posts tend to erase the nuance from popular positions, increasing the position's marketability and saliency, but resultantly giving one the sense that everyone believes the same set of opinions, without variation.
Troublingly, our political system equally discourages finding common ground. The winner-take-all permutation of democracy we use says, whoever wins 51% of the vote makes the rules. The other 49% can go screw until next election. Moreover, most of most of our elections are won on such margins.[3]https://news.ballotpedia.org/2021/01/20/average-margin-of-victory-in-u-s-house-races-reaches-decade-long-low/ (For example, the average margin of victory for all the presidential elections I've been eligible to vote for is less than 2%.)
Depending on the office in contest, the other 49% are then expected to wait a quadrennial, nourishing their resentments until they have an opportunity to express them again. Anecdotally, I think most of us are aware that this approach is both interpersonally divisive and politically ineffective: It's not like the "winning" side is ever getting their way, anyway.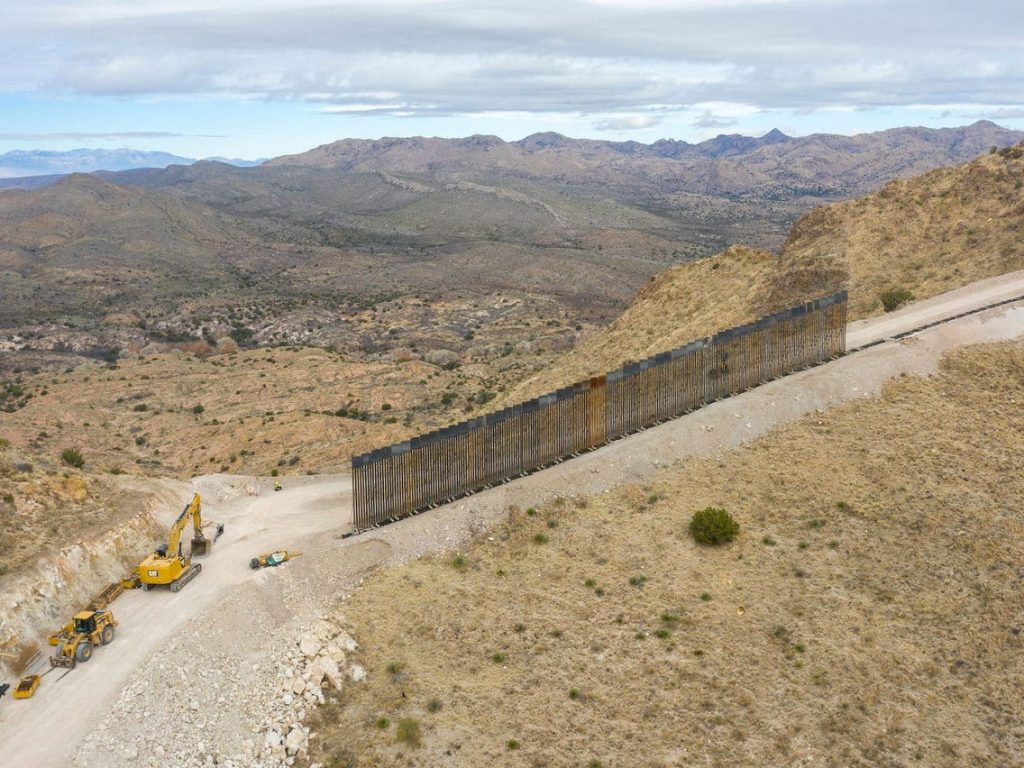 It's worth mentioning that this is not a novel analysis of our political system. Even in the earliest days of our republic, people like George Washington worried that a two party arrangement would fail to make progress and prey on the governed.[4] … Continue reading Additionally, even framers like James Madison worried that this two-party flaw would only be exacerbated  by dire flaws with the electoral college, and the winner-take-ll system.[5]https://www.fairvote.org/why-james-madison-wanted-to-change-the-way-we-vote-for-president/#.UDUno8GPXSg
However, as I think should be plain, if we do intend to live peacefully with others, and we want it to be more than an equally dissatisfying agreement, we need to find the motivation to work together. Even I am not so naive as to assume communal need is enough to motivate an individual. We must all benefit individually if we expect to do the work necessary to succeed collectively. Common ground represents this intersection of need and benefit.
How Have We Tried to Find It, Historically?
Classical liberalism's central message is, You can do whatever you want, as long as it doesn't impede my ability to do whatever I want. The initial success of this (over-simplified) philosophy was that "whatever you or I want" was a pretty homogenous set of activities because "You and I" was a pretty homogenous set of individuals.
Originally, the set defined by "You and I" included just white, landowning males. Additionally, the set of behaviors defined by "what you or I want" was, typical of the landowning class generally, to make more money (and not much else).
I depart from most analyses that begin along similar lines by saying, I don't see the desire to make money as the fundamental flaw with this approach. Instead, I see the insensitivity of this value system to the entire rest of the world as the problem. If you want to exploit my labor for profit, you have to give me some reason to work. Of course, these early liberals didn't make any such adjustment, they doubled down on their definitions of "You and I" and enslaved anyone who didn't fit the bill.
I might catch flak for this but yes, that applies to non-landowning whites as well. While this group was not put into literal bondage, the quality of life of non-landowning whites from 1690-1814 (and honestly, far beyond), compared to the quality of life typical for landowners, was pretty dismal. Instead, this impoverished class was forced into ideological servitude. Without wanting to go too far off on a tangent, one can trace lines between the propaganda campaigns of reactionary monarchists and the Catholic church aimed at landless peasants in the 1790s, the legal codification of "white" as a class of people in 1790,[6]https://www.brooklinema.gov/DocumentCenter/View/8477/White-By-Law—Haney-Lopez–abridged-version?bidId= and the manifestation of these influences in the attitudes and behaviors of the "petit blancs"[7]http://exhibits.usu.edu/exhibits/show/haitianrevolution/oppressors during Haiti's formative years, just as one example.
Settling these crimes against humanity aside, early liberals were able to find common ground in homogeny. For this reason, I argue one should not separate the idea of classical liberalism from the idea of polite society. Polite society says something like, we all say good morning and how do you do, but keep it just that superficial. If we never talk about what matters, we never find grounds to disagree, and we can go on assuming we all want the same things, which is mostly to make as much money as possible.
However, as social pressures forced the segment of population represented by "You" and "I" to broaden to include non-landowners, and then women, and then minority groups, the "whatever" that people wanted to do broadened in turn.
In the US, November is National Indigenous History Month. As some instagram posts will remind you, there are indigenous people who see the purpose of human life as simply to exist, the way a tree or a dog's purpose is simply to exist. Then again, there are people who see the tree's existence as productive, providing wood, oxygen, fruit, etc. and the dog as providing protection, comfort and companionship. I'm not willing to say either perspectives are objectively right or wrong. In fact, I am insistent that both are right subjectively, that is, to themselves.
Did it Work?
The previous generation attempted to address this clash of values by assimilation. We were taught this approach through metaphor, The Melting Pot. The basic idea was to sell everyone on the American Dream (house, family, upward mobility) and focus on just that value system. Then, though externally different, we would all be the same in that we would all want the same things. This has failed in a spectacular fashion.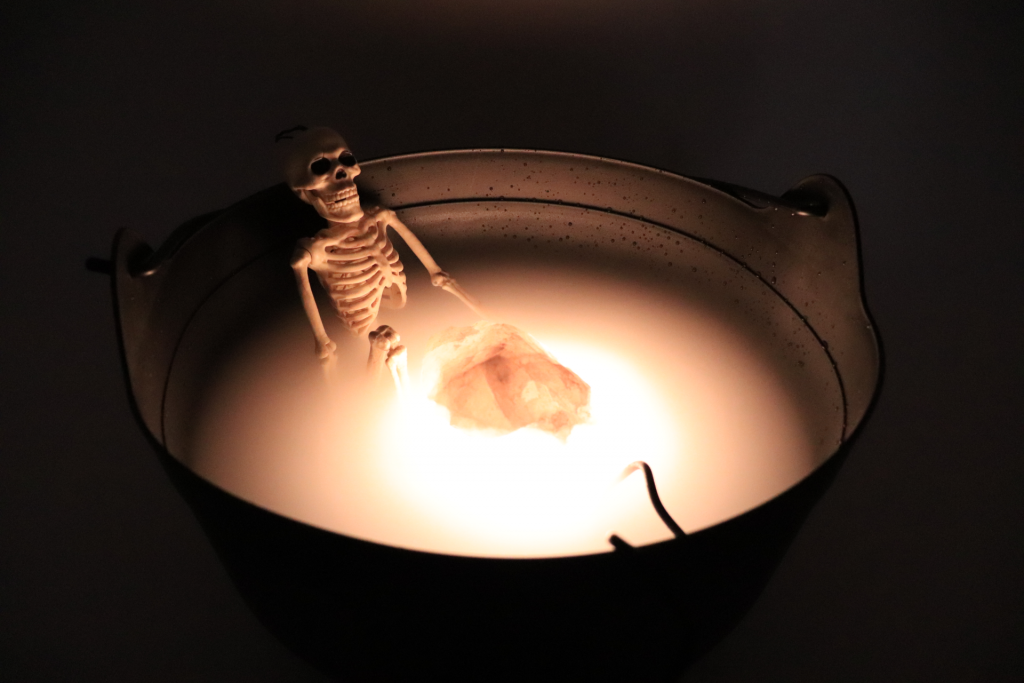 As wages have stagnated and wealth has accumulated at the top "earning" echelon of society, the affordability of both housing and families has waned. Where one job was once enough to provide for 3-5 people, today 3-5 jobs are barely enough to provide for one person. While some argue for economic reform that would make the American Dream attainable (in the way that it once was and is decidedly not, now), I believe a better, different future is possible.
Here, I would like to cut off one potential critique of what I've said so far. Some will say, "the American dream is still possible! I bought a house, got married and made a kid, and make more money than my parents! If I can do it so can you!" I will respond by pointing to two things. 
1.) Survivor bias. People who survive ordeals (and what better way to describe being a functioning adult in new millennia than bare survival) tend to think of the ordeal as survivable, even if they are a statistical anomaly in surviving.[8]https://en.wikipedia.org/wiki/Survivorship_bias
If you've ever read Viktor Frankl's Man's Search for Meaning, he gives an excellent, accidental example of this type of thinking. Frankl believes he survived the concentration camps and the holocaust just by believing in a better tomorrow, and that those that didn't simply "lost the faith."
In a similar way, those blessed few who have managed to eek out a pleasant existence in the modern hellscape (and I gratefully include myself here) might be tempted to think the structure of our society is not so bad. I would encourage these people to take a walk down any street in Los Angeles, San Diego or San Francisco. Do you really think the thousands living in tents and packing materials are only the lazy and the inept? And even if so, point number two:
 2.) The range of people who can conceivably "make it" (those who happen to be born in the "right" circumstances, who are also hard working, capable and extremely lucky) is as narrow a range as that of the early puritan and Dutch colonizers. Society simply will not stand for so few to thrive. Or is it, while so few thrive?
Based on what didn't work, how can we try to find common ground now?
More recently, liberalism has attempted to make room for plurality of values not by assimilating, but accommodating. If the old generation's melting pot was full of emulsified cheese, the new generations instant potTM contains more of a stew.
The idea is by creating "safe space" for everyone to be their own, unique individual selves we can all occupy the same space without much friction. This approach is relatively new, so I shouldn't say outright that it won't work, and, indeed, some part of me is hopeful that it might. However, I cannot shake the feeling that once again there is no incentive to live together. Living together is just one possible option, among several, and one that takes a lot of work without appearing to give back much reward.
The struggle of identity politics is just this struggle: not to assimilate but to accommodate a broad and deep pantheon of values. If we can find some type of successful framework, it is possible that we could have the basis for something like a global administration, which could potentially make addressing global issues (e.g. climate change, poverty and supply chains) much easier.
From my point of view, things like ranked voting and jungle primaries have the potential to adequately address this lack in the current winner-take-all system, but they are complicated by what I see as a fundamental systematic flaw, campaign finance. That is a topic for another time. While I am not creative enough to imagine what a fully accommodating society looks like, politically or culturally, I am creative enough to imagine what that looks like personally.
Next week, I'll take another stab at convincing you to care about what other people think, this time for selfish reasons. Assuming I've done a good job, I'll talk about specific, actionable behaviors that can manifest this understanding. By thanksgiving you'll be ready to spread the Good Word. Here's to the day.